Data Driven Use Cases with the
IAMDS Platform
"Bit by Bit" floods a huge amount of data into many companies every day and opens up unprecedented opportunities - if you know how to use them. Our Data team with the help of the IAMDS Platform specializes in the realization of individual data platforms with customized data stream processing - whether it is a platform for IoT data or a Big Data solution for a variety of measurement data. Using pre-built modules, we can collect, segment, unify, and transform your data into streams to make your enterprise data flow usable for further processing. Data warehousing is also implemented with data warehouse components so that the raw data generated is best prepared for further analysis and processing purposes. This drastically accelerates data analysis by BI and AI systems.
Request free consultation now
An ecosystem for the development of individual data services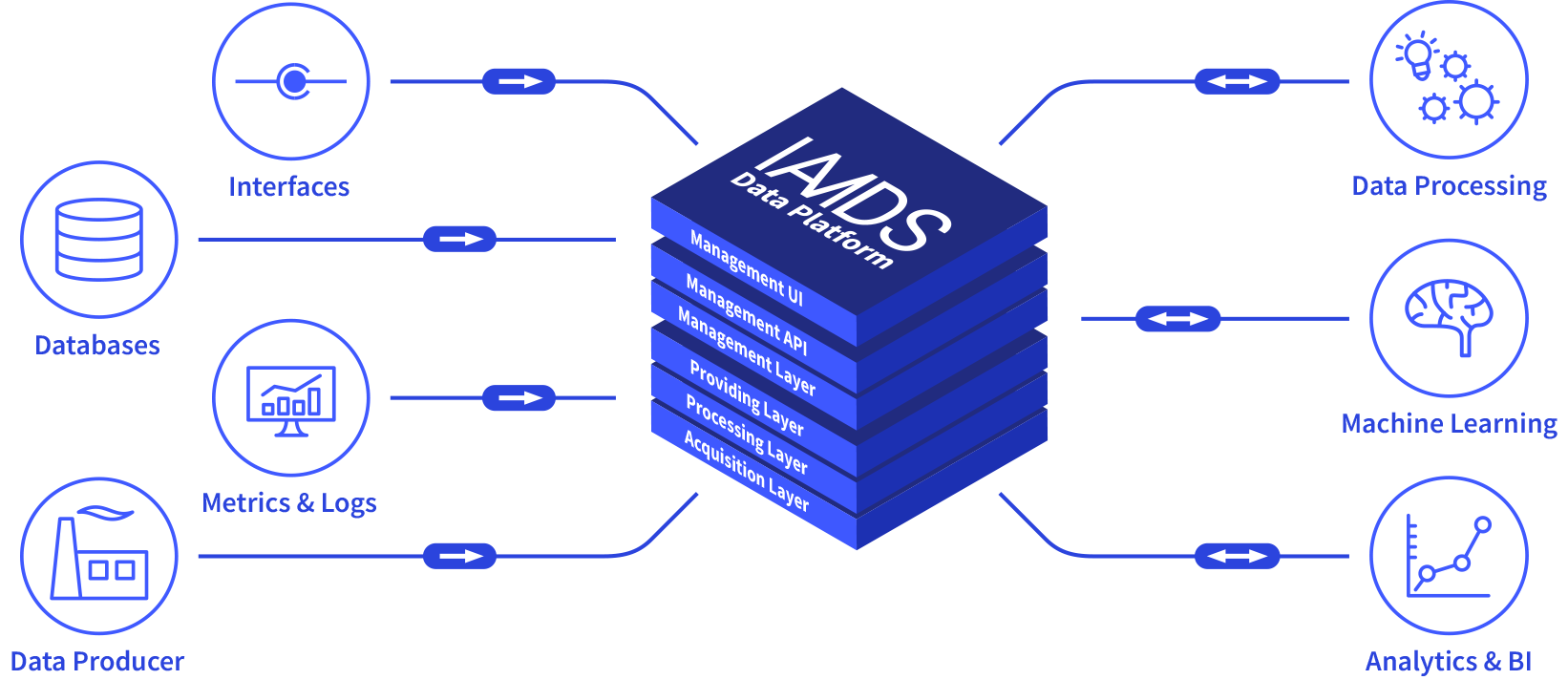 Standardization of system-relevant services becomes a Use Case Turbo
Technology Stack
DATA IS THE NEW CURRENCY!
Big Data platforms and Data Lake projects are driving the digital transformation process. Business intelligence solutions together with tools based on machine learning and artificial intelligence are a valuable competitive advantage.